News
Commission status: CLOSED FOR NEW QUOTES
UPDATE 10/15/2014
Updating my site with nicer thumbnails, updated feature reels, and correcting watermarks. Also updating my price list and TOS. My apologies for the mess in the interim!
Good news, everyone! I'm excited to let you know that the Monster Manual campaign has been selected by Indiegogo for a new pilot program that lets me extend my campaign indefinitely! That's right, starting today, I can raise funds for this project for as long as I'd like.

What this means for this campaign: My campaign will continue to stay live until the book is completed and up for retail sale, meaning that anyone can contribute. This will allow people to select the costume perks again, along with exclusive Indiegogo perks.

Wait, but didn't you say they'd only be for the early contributors? What gives?

I'm upgrading everyone who contributed before the initial cutoff, along with the people who have preordered since the campaign ended! If you selected the $15 Crow tier PDF, you will also receive the art pack. If you selected the $50 Leopard tier book, you will receive a copy signed by me, packed with extra goodies like vinyl stickers, buttons, and whatever else I can come up with to show my thanks. Medallions and shirts will also be shipping with extra goodies, along with all the other mailed item perks! Finally, all of the tiers that were getting the art pack before will also have download access to all of the video tutorials I'll be making from hitting my (first) stretch goal!

I also have a special 'repeat contributor' perk, to reward anyone who chooses to contribute to this project a second time. Check out the 'Chimaera' perk!

How you can help: I do have one favor to ask - would you kindly spread the word to help let people know that my campaign is extended? I know there are individuals that were interested in contributing that haven't: now they have another chance! Tweet it, post to Facebook, put a link on Reddit, anywhere you think people might be interested!

As always, thank you for your ongoing support!


For all the latest updates on this project, please check out the Updates tab on my Indiegogo campaign: https://www.indiegogo.com/projects/mordrude-s-monster-manual-a-guide-to-realistic-animal-costumes
For more WIP shots/behind the scenes action, go like my Facebook page!
-Mordrude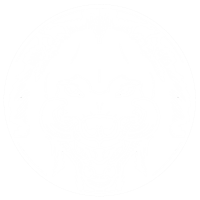 © MordrudesMonsters.com 2011-2014