Commission status: CLOSED FOR NEW QUOTES
News
UPDATE 9/12/2014
Updating my site with nicer thumbnails, updated feature reels, and correcting watermarks. Also updating my price list and TOS. My apologies for the mess in the interim!
I've surpassed my stretch goal! I wish I could personally thank everyone who helped spread the word or contributed to this campaign, it means so much to me to have people be so enthusiastically behind my project! I will not be opening for commissions until I am finished with the book.
I've decided to continue taking preorders for just the PDF and book. If you missed out on the campaign, but still want to help out and be a part of this unique process, here's your chance! These will be priced the same as their perk level, and shipping anywhere in the world is included in the price. These books will be shipping AFTER the Indiegogo perks are fulfilled. Retail on these will be a little bit lower than the preorder, but if all you're after is the book it won't hurt you to wait a little longer! Checkout is through Paypal, just select your choice below and click the button!
$15 - Mordrude's Monster Manual PDF (PREORDER)
$50 - Mordrude's Monster Manual BOOK (PREORDER)
For all the latest updates on this project, please check out the Updates tab on my Indiegogo campaign: https://www.indiegogo.com/projects/mordrude-s-monster-manual-a-guide-to-realistic-animal-costumes
For more WIP shots/behind the scenes action, go like my Facebook page!
-Mordrude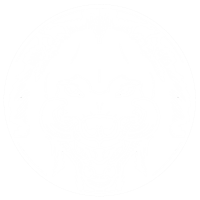 © MordrudesMonsters.com 2011-2014