Commission status: OPEN FOR NEW QUOTES
News
UPDATE 3/1/2014
Updating my site with nicer thumbnails, updated feature reels, and correcting watermarks. Also updating my price list and TOS. My apologies for the mess in the interim!
Alright folks, just a general heads up that I will be accepting new quote requests beginning March 1st! Here's how this is going to work:
-I will turn my quote form on when I wake up in the morning on the 1st. I will leave this quote form open until I wake up in the morning on March 8th. I will then look at all the quote requests and respond to the three that tickle my fancy most. This doesn't automatically mean only realism, or only monsters, it means I am going to choose projects I believe I can bring to life the best, that will give me a reasonable (but not excessive) challenge to execute/that will push me to improve, and last but not least, designs that will stand out on their own merit.
-If some or all of the first choices pass, I'll move down the list and choose the next most compelling quotes to contact.
-I will be giving priority to the quotes that allow me to have some artistic freedom. My next opening I will focus on things that need to be done as close to the ref as possible, but right now I really want to have a little more creative control over the outcome.
-A natural colored spotted hyena fullsuit will almost assuredly get a slot! Other things high on my 'want to build' list are a natural colored wolf, a natural colored fox, a grizzly and/or polar bear, and a boar. Will consider a snow leopard, for the right price! Birds are welcome and encouraged!
-A 30% non-refundable deposit will be due at the time you receive your reply from me choosing your project. I will allow 48hrs to have that payment made (unless otherwise discussed) before moving on to the next quote.
-These quotes are only good for this batch of openings! Serious inquiries only, because 'just curious' quotes will be ignored, since they simply won't be useful.
-Depending on the results, I will either be taking two fullsuits, two or three partials (depending on complexity), OR three heads. Would consider a 3/4 suit in the place of a partial, if someone wanted.
-Intricately patterned characters are highly encouraged! I will not be charging labor on airbrushing FOR THIS QUEUE OPENING ONLY, as I would like some more practice doing airbrushing. So tigers, leopards, dalmatians, all of you spotted and striped folks come take advantage of this opportunity!
-I have my base prices on my website. Most things hit right around the base price unless they have horns or wings or NFT. For example, Foster would be a base priced project, and as of right now because of my airbrushing offer so would Nirvana!
I look forward to seeing all of your awesome designs, and look forward to working with a few more of you soon!
-Mordrude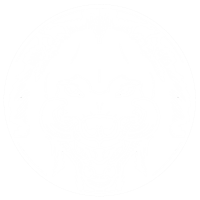 © MordrudesMonsters.com 2011-2014