News
Commission status: CLOSED FOR NEW QUOTES
UPDATE 2/11/2015
Updating my site with nicer thumbnails, updated feature reels, and correcting watermarks. Also updating my price list and TOS. My apologies for the mess in the interim!
Things are about to get very exciting! I'm home from HowlCon 2015, which was AMAZING, and am already throwing myself into tutorial photos and footage for videos! Now is a perfect opportunity to share my campaign. I'm still reaching new people, and I still have one last costume perk remaining!

How you can help: I do have one favor to ask - would you kindly spread the word to help let people know that my campaign is extended? I know there are individuals that were interested in contributing that haven't: now they have another chance! Tweet it, post to Facebook, put a link on Reddit, anywhere you think people might be interested!

As always, thank you for your ongoing support!


For all the latest updates on this project, please check out the Updates tab on my Indiegogo campaign: https://www.indiegogo.com/projects/mordrude-s-monster-manual-a-guide-to-realistic-animal-costumes
For more WIP shots/behind the scenes action, go like my Facebook page!
-Mordrude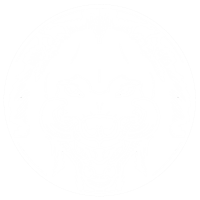 © MordrudesMonsters.com 2011-2014