Terms of Service
My stylistic preference is limited to realistic animals and natural colors, except in the case of monsters. I strive for as much realism as possible. I will follow any references given as closely as I can, but my product will be my artistic representation of the character design, not a carbon copy. There may be some difference in the commission in the effort to make my work as true to life as I can achieve. Any major changes to your design will be discussed and agreed upon before implementing them.
I reserve the right to deny a commission for any reason.
Aggressive/threatening/abusive language and/or harrassment will not be tolerated. Requests for me to falsify customs documents will also not be tolerated. I will cancel your commission, and you will lose your deposit.
You must be 18 years or older to enter into a contract with me. If you are not, you are more than welcome to find a liason who is 18 or older to facilitate your commission.
I require a 30% nonrefundable deposit to secure your commission slot (sometimes 50% or full payment upfront for smaller items). Payments can be done in installments, but please be prepared, as I will not ship until it is paid for in full. If not fully paid within 1 month from the completion date (unless otherwise agreed upon), I will refund any funds paid past the 30% nonrefundable deposit, the item(s) will be altered from the original design, and sold to the highest bidder. I will need an avenue to send the refund to within 30 days, or I will consider those funds abandoned and forfeit.
Please plan ahead and give me ample time to complete your commission. I will give you an estimate for completion along with the quote, but this is not a guarantee and not to be considered a deadline. I work best at my own pace, and many variables play into completion time, including (but not limited to) availability of materials and speed of communication between the commissioner and myself. Rushing to meet a deadline hurts both the quality of the product and my reputation, and I will not do it. That said, I will not accept a commission with a hard deadline.
Because of the nature of the work involved, no major changes to the design can be made once work has started without incurring additional fees. I will do three minor* changes to try to closer meet your concept, anything past that will incur fees. If an acceptable agreement cannot be made, I reserve the right to cancel the commission and refund any funds paid past the nonrefundable 30% deposit. The item(s) will be altered from your design and sold to the highest bidder. I will need an avenue to send the refund to within 30 days, or I will consider those funds abandoned and forfeit.
*Whether a change is major or minor is at MY discretion.
All fullsuits/halfsuits/3-4 suits require a DTD (duct tape dummy). I have made this tutorial to show you the materials you need and the pose and method I need the DTD made in. If your dummy is not in that pose, or you used subpar quality duct tape, I will not be able to use it to make a good fit. DTDs need to be taped back up before they are sent to me; failure to do so will result in a $50 fee.
My suits are more than capable of handling average-moderate use. I will be more than happy to repair any defects for a year after you receive your suit that are a result of my workmanship. I will not clean your suit, and obvious misuse/extreme use does not qualify. I am also more than happy to do upgrades and maintenance on normal wear and tear for a fee for the life of the suit. This includes touch-ups of airbrushing and resurfacing pawpads. If you need paint touch-ups and you have a fullsuit or matching parts, I HIGHLY suggest sending it all together so I can make sure they all still match. If I receive a suit for repair with any modifications not done (or approved) by me, I reserve the right to ship it back to the customer at the customer's expense.*Any customer of a head that recieved their head before 2014 is eligible for a retrofit procedure to improve the sensitivity of their jaws. Please contact me if this applies to you!*

Shipping is done once a week, through USPS. Parcel post with delivery confirmation is default. Signature confirmation, insurance, priority, or express is available at an additional cost. Without insurance, I am not responsible for anything once the package leaves my hands. International shipments can be handled in one of two ways. I can put your items into a flat rate box and send them out on my regular schedule, or I can ship them first class mail, but there may be a 2-4 week delay in getting to the post office, since I cannot do first class international online. In any case, postage is paid by you and is NOT INCLUDED in the price of your commission. International customers: Please research your customs/import fees and/or taxes before commissioning me. These are your responsibility, not mine, and do not ask me to mark your parcels as a gift or for less than the value of the items. Not only is that illegal, it is very rude. For auction pieces, the value of the items will be determined by the winning bid. This includes auctions where a portion of the winning bid goes to charity.
My work is more of a 3D work of art than clothing/a costume. Because of the handmade nature of them, there will be slight variation between different items. There may be components that are fragile or otherwise require maintenance, and misuse or neglect could destroy them. These are not theme park quality, they are consumer quality, and will not stand up to athletic or other extreme applications. If you are looking for performance/mascot grade, please look elsewhere.
By agreeing to commission me, you agree to the term that using my creations for pornographic materials of any kind will cause damage to my reputation. As such, you shall refrain from such activities with my art, or agree to be in breach of contract and be liable for damages in a court of law.
I reserve the right to reuse any molds/patterns made for your item, such as horns, teeth, paw pads, noses, furring patterns, etc. I WILL NOT duplicate any character design for another customer. All character designs are the intellectual properties of their respective owners.
Liability Disclaimer
I am not responsible for any injury or bodily harm incurred while wearing any of my items. Please use common sense when using them; do not over exert yourself, roughhouse, go swimming, etc. Be mindful of heat exhaustion and have a spotter/handler. Some of these items cause reduced visibility, dexterity and/or stability, and should be used with care.
Allergy Disclaimer
I work out of my home, and I have both canines and felines whose hair/dander may come into contact with your items, and I may use latex for some components. If you are allergic to any of these things you would be better served by a different artist.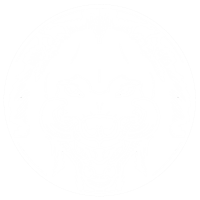 © MordrudesMonsters.com 2011-2014
TOS last updated on 1-9-14. For the previous TOS, click here.